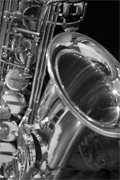 What is the Glendon Musical Ensemble?
Qu'est-ce que l'Ensemble musical de Glendon?
The Glendon Musical Ensemble is a group of dedicated amateur singers and instrumentalists. L'Ensemble musical de Glendon est un groupe de chanteurs et instrumentistes amateur et dédiée.
The GME was formed in 1999 on the initiative of students of Glendon College. It seeks to foster and encourage the study of music, while at the same time educating members of the community about the timeless beauty of some of the world's most important musical heritage.
It brings together Glendon students, faculty, alumni and friends who all share a passion for music. Il rassemble les étudiants, le faculté, les anciens étudiants, et les amis de Glendon qui partagent une passion pour la musique.
Concerts and performances are made possible thanks to the patronage of Office of Student Services, Artistic and Cultural Affairs.
Love of music is what unites GME members. C'est l'amour de musique qui unissent les membres du EMG.
Each year the Ensemble produces up to three concerts, each conceived around themes likely to mobilize and focus member energies and generate audience enthusiasm. Each program takes into account available instrumental and vocal talent. The GME often makes its own arrangements to accommodate various instrumental formations and to involve every member as much as possible.
Though everyone takes this endeavor seriously, all are also interested in having fun - a most important aspect of music making. Tous les membres sont intéressés aussi à s'amuser - un aspect plus important dans la création de la musique.